Student Ambassador Bios for the 2017-2018 Counseling Program Mentors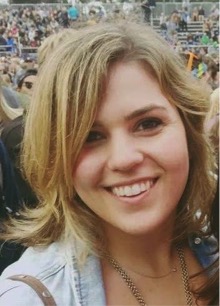 Hello! My name is Rachel Braun and I am in my second year here at the Wright Institute in the weekend program. I was drawn to the Wright Institute in part because of my ability to continue working full time while also attending school, and also thanks to the more intimate cohort model and the great sense of community I felt the first time I walked through the doors. The advisors, faculty, staff, and classmates in my cohort have continued to be such stellar and irreplaceable resources for me.
I will be starting my practicum at Kent Middle School in Marin County and will be working with children and adolescents ages 10-14. I will primarily be doing one-on-one therapy with students, but will also incorporate the school and family systems as a whole.
I have loved all the learning and growing at the Wright, and am excited to learn and grow more through my second year and my practicum where I can explore and utilize the skills I've acquired thus far. I'm based in San Francisco, and invite you to reach out should you have any questions, concerns, or thoughts to discuss.
Email: rbraun@wi.edu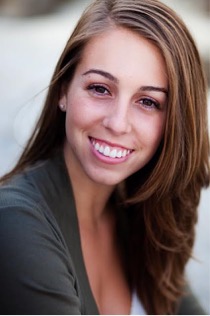 My name is Meagan Rossin and I am a second year student at the Wright Institute. When I stepped foot at the Wright I felt I had found what I was looking for in a graduate program: warmth, academic rigor, curiosity, and a strong emphasis on diversity and social justice. I had found a program that would help shape me not only professionally into an open and attuned therapist, but a program that would also challenge me and help me grow on the individual and personal level as well.
This fall, I will be starting my practicum at RAMS Wellness Center at a high school in San Francisco where I look forward to supporting a diverse body of students and their families. Prior to coming to the Wright Institute, I volunteered at La Casa de las Madres helping with Teen Programming initiatives and served on the Board and Training Committee for San Francisco Night Ministry where I also volunteer as a Crisis Line Counselor.
I am a huge proponent of strengths-based and solution-focused approaches, which aligns well with the Wright Institute's approach. At this point in my studies and training, I am interested in working with Transition Aged Youth, Family Systems, DBT, CBT, and couples & families navigating fertility issues/peripartum depression.
I currently live in San Francisco and am excited about my role as a Student Mentor. Please feel free to reach out with any questions, concerns or feedback you may have (big or small!).
Email: mrossin@wi.edu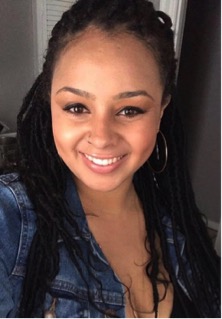 My name is Mia Turner. I am a second-year student in the weekend cohort at the Wright Institute. I decided to continue my education at the Wright for several reasons. Among the many are the Wright's emphasis on a strength-based recovery model approach, civil rights and social action, culture of inclusivity, cultural awareness and responsiveness, warmth and support of the faculty and staff, and the program structure including the weekend or daytime program option, small size cohort, mentoring program, and advisors.
I am currently doing my practicum at Family Paths Inc., a community mental health clinic in Downtown Oakland, as I am particularly interested in working with resilient underserved, marginalized, multi-stressed, individuals and families of diverse backgrounds who have experienced trauma, loss, and adverse circumstances. I believe in serving populations with a lens that is trauma-informed, culturally tailored, and rooted in the innate strengths of my clients.
In my experience in the program thus far I have discovered the gravity of self-care, curious exploration, gentle patience, openness to new experiences, empathy, compassion for self and others, a sense of humor, and trusting the process; and that these are crucial to growth as both an individual and a clinician. I look forward to supporting you as you pen a new chapter of your story at the Wright. I invite you to contact me if you have any questions or concerns.
Email: miaturner@wi.edu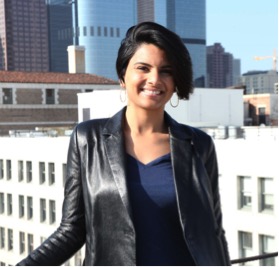 My name is Sitar Mody and I am in my second year in the daytime program at the Wright Institute. My practicum this year is with La Casa de las Madres in San Francisco. I will be working primarily with adults in the drop-in clinic focusing on safety planning and support. I am also an associated consultant with Enact Leadership, a woman-owned leadership development consulting firm with strong program offerings in diversity, equity, and inclusion. Prior to joining the Wright Institute, I focused my career on building private-public partnerships to enhance social and environmental sustainability.
My personal and professional drive is to make a meaningful and positive impact on society by supporting the human beings that live within it. As a therapist, I am committed to working with minorities, refugees, immigrants and their families from strengths-based, client-centered, and trauma-informed perspectives. The Wright Institute is on a journey towards social justice and empowering its students and faculty to explore how social justice can influence and support their future work as therapists and teachers. I am on that journey too. I invite you to contact me any time if you'd like to talk or have questions about your own journey to becoming a therapist.
Email: smody@wi.edu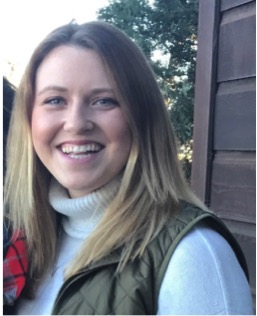 My name is Marie Romano and I am a second year student in the weekend cohort. I chose the Wright Institute based on their emphasis on building community, network of esteemed faculty, and the program's attention to social justice. The Wright Institute has helped me grow not only as a clinician but also as a person and community member.
My practicum this year is with Novato Youth Center as a counselor at the Novato Teen Clinic and Sinaloa Middle School. I will be working with adolescents and their families. My past experience has included working in a group home for foster children and youth as well as being a Teacher's Assistant in a therapeutic, non-public school setting working with youth in middle and high school.
My clinical interests include work with complex trauma, self-injury, and substance abuse in children, teens, and families; family systems; expressive arts; strength based treatment approaches; and restorative justice. I am from and live in Sonoma County. If you have any questions or want to talk about the program, please feel free contact me.
Email: mromano@wi.edu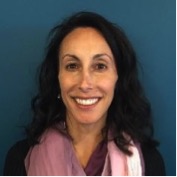 My name is Michelle Tirella-Ventura and I am entering my second year in the weekend cohort at the Wright Institute. I chose the Wright Institute for several reasons, such as the talented faculty, the Wright is well connected, and especially because I feel the Wright Institute prioritizes social justice and diversity. I also joined the Wright Institute because I needed a program that could meet my scheduling needs as a mother and working professional.
My practicum is at BIA (Behavioral Intervention for Autism) in Emeryville where I am able to work with children and their parents. In addition, I volunteer at the Crisis Text line and that experience has been invaluable.
I am especially interested in family systems, eating disorders, self-injury, social action, and working with transgender youth and adults. I live with my partner and our three teenagers in Alameda. I invite you to contact me if you have any questions or concerns, want to talk or could just use some reassurance and encouragement.
Email: mtirellaventura@wi.edu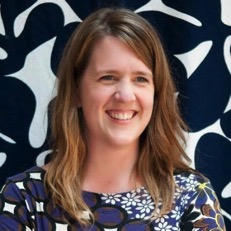 After two decades of work in various educational settings, I found myself dreaming about ways to learn how to work more closely and effectively with the students and parents I served, and settled on Counseling Psychology as my path. I was drawn to the Wright Institute's master's program because of its reputation for training ethical, social justice-oriented practitioners who have tool boxes filled with therapeutic skills, and the confidence needed to use those skills effectively with diverse populations and settings.
My practicum site is Haight Ashbury Psychological Services, an agency which provides low-fee, sliding-scale, long-term weekly therapy for adults and couples in San Francisco. I also serve as a weekend crisis line supervisor and volunteer at the TalkLine, a parent crisis support line at the San Francisco Child Abuse Prevention Center.
In my work as an MFT trainee, I draw heavily on my Wright Institute training in family systems work, narrative therapy, trauma-informed therapy, ACT (Acceptance and Commitment Therapy) and relational psychodynamic work. I feel honored to be a part of the team of mentors supporting and cheerleading our newest cohorts of future Wright Institute therapists, and I can't wait to watch you take off into this new phase of your lives. Please contact me if you have any questions, concerns, or feedback you'd like to discuss.
Email: ehathaway@wi.edu