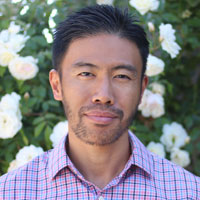 Ritchie Rubio, Ph.D.
Full-Time Faculty
rrubio@wi.edu
B.S. Psychology - Saint Louis University, Philippines, 1998
M.S. Psychology - Saint Louis University, Philippines, 2002
Ph.D. Clinical Psychology - California School of Professional Psychology, Alliant International University, 2007
Dr. Rubio has worked as a clinical child psychologist, play and expressive art therapist, researcher, program evaluator, statistical consultant, and associate professor/lecturer in a variety of clinical and academic settings including universities, pediatric hospitals, community mental health settings, schools, and research institutes in three countries: Philippines, U.S.A., and New Zealand. He was born and raised in the Philippines and immigrated to the U.S. more than a decade ago to pursue his doctorate through a Ford Foundation International Fellowship. He completed his Ph.D. in Clinical Psychology with a Child and Family emphasis from the California School of Professional Psychology (CSPP) at Alliant International University, San Francisco.
His clinical work was/is primarily with immigrant and multicultural children and their families. He is a certified Circle of Security(c) Parent Educator helping parents and their children using attachment-based interventions. He received training in Dialectical Behavior Therapy (DBT) from the University of Auckland in New Zealand. He also completed Play and Sandtray therapy training from Warwick University in England. In working with clients and their families, he mostly integrates psychodynamic, attachment, family systems, multicultural, expressive arts, and CBT orientations.
As for research interests, he explores global gender roles, therapy strategies that blend Eastern and Western paradigms, culture-specific worldviews, and diversity initiatives. He is a staunch supporter of research-based clinical practice. His work has been published in peer-reviewed journals and he has presented at annual conventions of the American Psychological Association and the American Family Therapy Academy. As a Lead Evaluator for the San Francisco Department of Public Health he has created and spearheaded a Data Reflection to Innovate and Vitalize Effectiveness (DRIVE) initiative that motivated clinicians to routinely reflect on data outcomes of their clients as a means to improve their clinical effectiveness. He is also a Research Faculty and fellow at the Rockway Institute working on projects related to the psychosocial functioning of gay fathers and their children born through surrogacy; and mental health outcomes of same-sex couples following legal recognition of their relationships.
Outside his professional life, he is into long distance running, crossfit training, electronic music, contemporary dance, horses, and mandalas. He is happily married and enjoys swimming, travelling, playgrounds, dancing, trekking, and racquet ball with his family.
Professional Memberships
American Psychological Association (APA)
     Division 43, Couple and Family Psychology
     Division 44, Psychological Study of Lesbian, Gay, Bisexual and Transgender Issues
Psychological Association of the Philippines (PAP)
Teaching
Child and Adolescent Counseling
Clinical Assessment and Measures
Crisis, Disaster, and Trauma Counseling
Family Violence and Protection
MFT Professional Development Seminar
Research Based Practice