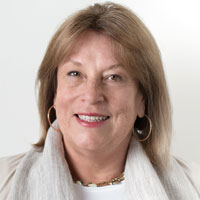 Nancy Ulmer, L.C.S.W.
Core Faculty
nulmer@wi.edu
B.A. Psychology and Sociology - University of California, Santa Barbara, 1977
M.A. Social Work - University of California, Berkeley, 1980
Ms. Ulmer is a licensed clinical social worker who has maintained a private practice in Albany for over 30 years. She works primarily with individual adults, couples, and older teens. With families she facilitates chemical dependency interventions and ongoing system work with in families in recovery. She is also certified in the use of clinical hypnosis and EMDR. She uses an integrated therapeutic approach utilizing narrative, CBT, and family systems in addition to psychodyamic depth therapy.
In addition to her private practice, she has always maintained outside work in a variety of settings such as inpatient and outpatient psychiatric and chemical dependency facilities, community mental health, the Workers' Compensation system, and private chemical dependency evaluations.
Ms. Ulmer is actively involved at The Psychotherapy Institute in Berkeley where she has served as Director of Clinical Services, member of the Coordinating Council, and faculty for both the post-masters training didactic as well as larger community education programs. She currently serves as faculty for The Psychotherapy Institute's Post-Master's Program and the Supervisory Study Program. Professional development is one of her special interests.
Ms. Ulmer has an abiding interest and passion in the integration of evolving neuroscience research and psychotherapy and has taught related didactic material in several post-masters training programs. Currently she is receiving more intense study and training in the neuroscience and attachment aspects of trauma through the International Society for the Study of Trauma.
Professional Memberships
California Society for Clinical Social Work
The Psychotherapy Institute
Psychoanalytic Institute of Northern California
International Society for the Study of Trauma and Dissociation
Teaching
Addictions
Individual & Family Development
MFT Professional Development Seminar