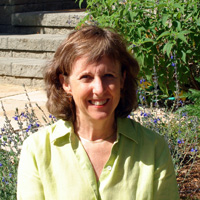 Marianne Gunther-Murphy, MA, MFT, CGP
Core Faculty
mgunther-murphy@wi.edu
B.A. Community Studies, with honors, University of California, Santa Cruz, 1974
M.A. Clinical Psychology, John F. Kennedy University, 1994
Ms. Gunther-Murphy is a practicing psychotherapist, integrating a variety of theoretical orientations (cognitive behavioral, somatic, & systems) into her strong relational, psychodynamic orientation. In addition to her work with individuals, couples, and families, she has broad experience facilitating groups and sees group work as a powerful and efficient way to deepen the human connection, to resolve personal suffering and to effect change in the world.
She was selected as a group therapist for research studies at Stanford University assessing the efficacy of different theoretical orientations on patients with early trauma and led support groups for women with metastatic breast cancer, as part of a study to assess the impact of group on longevity. More recently, she coordinated the development of the Group Therapy Training Program at the Psychotherapy Institute, an advanced intensive two year training program for licensed clinicians.
In addition to her experience at the Wright supervising in the PsyD program, she is on faculty at The Women's Therapy Center, The Psychotherapy Institute, and has taught at the Pacific Center. Her work with Alameda County, with Family Paths (as training director), and with Alta Bates Herrick Hospital shaped her interest in community mental health.
Living in Asia, doing ethnographic work in a rural Irish village, and working for 30 years in Oakland has given her a deep interest in working with diverse cultures and in creating a welcoming space for members of all ethnicities, religions or sexual orientations.
Professional Memberships
California Marriage and Family Therapists
American Group Psychotherapy Association
Northern California Group Psychotherapy Society
The Psychotherapy Institute
The Women's Therapy Center