Public High School in Oakland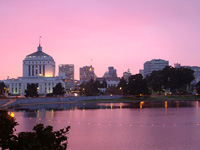 My first year practicum was at a large public high school in Oakland. One of my clients was a senior living with and caring for his mother, who was struggling with a severe mental illness and a myriad of other health problems. This client and I spent a long time exploring his experiences in his relationship to his family, his culture, his community, and school. I spent time in our sessions being quite impressed by his strength in the face of such challenges. He spent a lot of time criticizing himself for not being able to do everything--juggle school, home, planning for after high school. We brainstormed places where he could do his homework without distraction and planned for times when his mother was in need of medical attention.
Toward the end of the year I had the opportunity to bring my client to my Case Conference through a brief video of a session and they were able to reflect what they saw in him through a video I took of them. I shared that tape with my client and we had many conversations about the strength, poise, and kindheartedness other people noticed in him. Our work together focused on allowing him to be more compassionate in his self-appraisals. By the end of the year my client had a slightly different, more forgiving, and positive lens through which to view himself.
---
Substance Abuse Treatment Program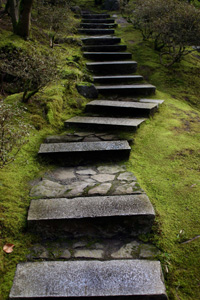 I did a practicum at a substance abuse treatment program that provided services to people who couldn't afford to attend most other programs, including a lot of adults referred by the courts. At first I was nervous about how the clients would see me since I am younger than many of them and not in recovery myself. One man almost walked out of one of our early sessions after realizing that I am about the same age as his daughters. We also had many other differences--race, class, regional background, religion, gender, and he had been living on the streets for many years, which is quite foreign to me.
However, as we got to know each other, I found that he had a terrific sense of humor and an artistic flair. He actively questioned what he was being told in the Twelve Step recovery program as well as what his case manager told him and everyone else who was trying to be helpful. Our sessions were a time when it was okay for him to question, and it was okay that I didn't have the answers. We found that when he had the space to think about things his own way, while taking in what others offered to him, he decided to change several things about his life. He surprised everyone, including himself, by the amount of positive change he was capable of, especially with ongoing support and people to believe in him. I was surprised by how easy it was to believe in him and by how much our relationship changed over a relatively short time.
---
Cognitive Behavioral Therapy Clinic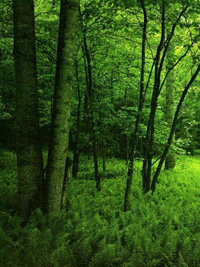 For my first year practicum, I was placed at a cognitive behavioral therapy clinic serving adults in individual, couples, and group therapy modalities. Most of my clients were low-income individuals who were able to afford $10 a session, and one client drove all the way from Marin County to attend therapy weekly because it is the only affordable CBT clinic in the Bay Area. I loved my experience at the clinic, where I worked with diverse clients with various presenting problems. Because my supervisor was also a faculty member at the Wright Institute, he was very supportive of my exploration of how to apply the theories we learn at school to clinical practice.
My most memorable client was my very first client at the clinic. We were able to work deeper from her presenting problems of depression and alcohol abuse to her history of repeated traumas. By the end of our work together, she had stopped drinking and had begun to learn how to love herself. She remained in therapy with me for the whole year and then was transferred to another practicum student. The support from my individual supervisor, my colleagues during group supervision, and my classmates in Case Conference provided me with the support and case consultation necessary for building clinical skills to better serve my clients.
---
Clinic in Chinatown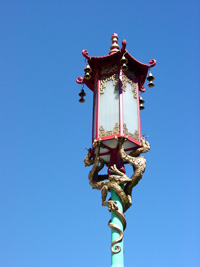 My second year practicum was at a clinic in Chinatown, where I worked with immigrant Chinese children and families primarily in Cantonese. The community mental health clinic served low-income families and provided school-based counseling services to public schools in the Chinatown area. I initially struggled with working with children, especially since I worked with adults during my first year practicum. However, with the support of my Case Conference at the Wright Institute and the resources available in the Wright's library, in addition to my on-site supervisor, I fell in love with working with children and families. I was excited about the challenge of integrating multiple theories with consideration of child development. As difficult as it was to work with parents who were reluctant to seek treatment for their children due to cultural stigma of mental illness and seeking help, I felt that I was contributing to reducing this stigma as I worked with them.
Watching my clients grow emotionally and physically was an amazing process. I fondly recall my 10-year-old client who struggled with disruptive behaviors and low self-esteem. Early into our work, I had to report to Child Protective Services (CPS) because this client informed me that his mother had physically abused him. It was my first CPS report and it was emotionally challenging. This client's mother was immensely upset at me and was resistant to meeting with me. Gradually, this client improved and was even "Star of the Month" in his class! His mother also slowly warmed up to me. I collaborated with this client's mother, teacher and community resources to apply for a summer enrichment program for him. By the end of our work together, he was excited to attend the summer program and all his disruptive behaviors were gone. His self-esteem had also improved tremendously. My experience at my practicum convinced me that I want to work with children and families, especially low-income immigrants, because I want to advocate for their needs to help them adjust and thrive.
---
Adolescent Development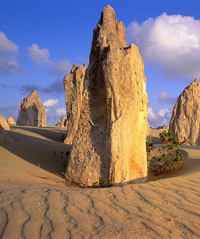 I have found that most of my learning happens in my clinical placements. Every interaction with my clients offers a glimpse into their experience, which teaches me so much.
For instance, I was referred a teenage client who was having "coming out issues." This client had been homeless and witnessed chronic substance abuse by her mother for a period of time. She filled her days with AP courses, dance and theater troupes, and planning for college. She also happened to be questioning her sexuality and how she fit in with her friends and family.
Over the course of several weeks, she swept into therapy, dropped her books, and talked with me about her many strengths as well as her sexual identity in the context of her community. We made a point of talking further about the fluidity of sexual identity, cultural expectations and assumptions about the development of adolescents. By the end of our work, my client had moved away from being stressed out about "coming out" and become more comfortable understanding that she could be "in process."
What a wonderful learning experience to have these kinds of conversations with my clients.